Display Advertising Made Easy
Don't wait to be discovered
Bring your advertisements to life and display it to more than 24,000 readers within one of our four newspapers: Hamilton Spectator, Portland Observer, Casterton News & Western District Farmer.
Reach a local target audience
Hamilton Spectator
Published: Tuesday, Thursday and Saturday
13,122 Readers Per Issue
HEAD OFFICE
59 Gray Street
Hamilton VIC 3300
Phone 03 5572 1011
Advertising Manager
Sandra Ryan
Phone 03 5551 3845
sandra.ryan@spec.com.au
Hamilton is the hub and retail focus of the Southern Grampians region. The majestic Grampians to the north and the azure sea 80 kilometres south make Hamilton a verdant residential and economic oasis in the south west.
With a population of nearly 9500 people, the city is recognised for business, commerce and mineral sands processing, education, health, cultural, recreational facilities and services. The city features many elegant residences and public buildings, which, alongside recreational reserves, parks, a traditionally designed Botanic Gardens and an attractive tree-lined central shopping precinct, give Hamilton its unique identity. Hamilton has a climate of mild winters and warm summers and is well placed at the intersection of three major road systems: the Henty, Hamilton and Glenelg highways.
ABC Circulation 5249 copies average per issue
Portland Observer
Published: Tuesday and Friday
8,555 Readers Per Issue
HEAD OFFICE
47 Percy Street
Portland VIC 3305
Phone 03 5522 3000
Advertising Manager
Regan Malseed
Phone 03 5522 3002
regan.mlouise@observer.net.au
Portland is located around a deep-water port and is the major urban city in the Glenelg Shire, offering a unique balance of business and tourism. Key sectors include manufacturing, timber and forestry, fishing and aquaculture, agriculture, engineering, viticulture and horticulture.
The Portland region is developing alternative energy with new wind farms under construction. Artesian bores supply abundant fresh water to the city. While the natural geothermal (hot) water is not being presently used, studies are now underway to evaluate its practical reintroduction. Major works are taking place in the harbour with the relocation and refurbishment of mooring facilities. The Portland Observer & Guardian is the state's oldest non-daily newspaper, established in 1842.
ABC Circulation 3422 copies average per issue
Casterton News
Published: Wednesday
3,080 Readers Per Issue
HEAD OFFICE
76 Henty Street
Casterton VIC 3311
Phone 03 5581 1177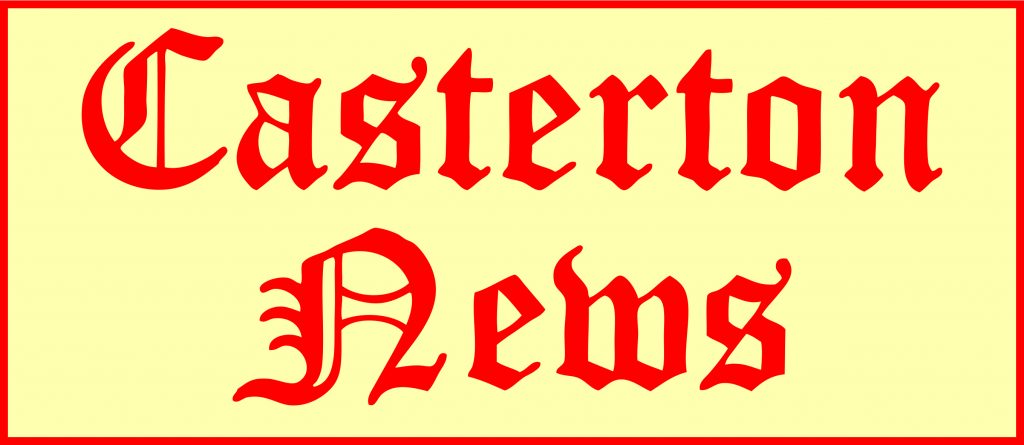 Advertising Manager
Emily Humphries
Phone 03 5581 1177
reception@castnews.com.au
Casterton is nestled in pretty valleys among undulating farmland. The Casterton News was established in 1869 and is the local weekly newspaper, published Wednesdays.
At the heart of "Australia Felix" – the rich, fertile western grazing districts were discovered by explorer Thomas Mitchell in 1836. The first large sheep stations were established here, notably by the Henty family, pioneering pastroralists and merchants. The town is now a stock marketing centre, and a base for the growing forestry industry. Casterton relies on the loyal support of the pastoral community. It is in the heart of sheep and beef country. As a legacy of its heyday, Casterton has excellent facilities in education, health and for servicing agriculture in the region.
ABC Circulation 1235 copies average per issue
Western District Farmer
Published: Monthly
48,350 Readers Per Issue
HEAD OFFICE
59 Gray Street
Hamilton VIC 3300
Phone 03 5572 1011
Advertising Manager
Jenny Field
Phone 03 5551 3842
jenny.field@spec.com.au
Advertising Sizes
TABLOID PAGE - MODULAR DISPLAY SIZES
Deadlines for advertisements
ISSUE
NEWS PAGES
CLASSIFIED PAGES
HAMILTON SPECTATOR
Tuesday
5pm Friday
Noon Monday
Thursday
5pm Monday
Noon Wednesday
Saturday
5pm Wednesday
10am Friday
PORTLAND OBSERVER
Tuesday
5pm Friday
11am Monday
Friday
3pm Tuesday
10.30am Thursday
CASTERTON NEWS
Wednesday
Noon Monday
5pm Monday
Advertising specifications
Colour specifications
Four Colour Process:
Colour advertisements sent digitally must meet the following colour process requirements:
1. All images must be scanned at 200dpi to accommodate 100 lines per inch printing and should be used at same size, not enlarged or reduced more than 5%.
2. Colour removal techniques should be used to limit total ink density to a maximum of 230% and images must be adjusted to allow for 30% dot gain.
3. Any typeface less than 10 points should not be used for reverses, as it is liable to blur. Typeface with fine serifs and upstrokes should be avoided. Small text reversed from pictures may become unreadable.
NB: Material not conforming to these specifications may have detrimental effects on other advertising in the newspaper. We therefore reserve the right to reject this material on quality grounds.
Tone Reproduction Guidelines:
Highlights C M Y K
Catchlights 0% 0% 0% 0%
Highlights 0% 0% 0% 0%
Non-essential Whites 0% 0% 0% 0%
Essential Whites 3% 2% 2% 0%
Midtones:
Allow for 36% dot gain. Keep midtones open for newspaper stock (more than for magazine separations, to compensate for dot gain).
Sharpening:
Allowance should be made for the 'softening' effect of newsprint by increasing sharpening from normal levels.
Spot Colour:
There are eight spot colour inks available and each of these can be broken down into a four colour process with one solid ink element.
Therefore, spot colour material should be supplied as process files.
Spot 1 100% M
Spot 2 100% C – 100% Y
Spot 3 100% Y
Spot 4 100% C – 60% M
Spot 5 100% C
Spot 6 100% M – 100% Y
Spot 7 50% M – 100% Y
Spot 8 100% C – 40% M
NB: As certain PMS colours are difficult to emulate with process colours on newsprint, care should be taken when colour selections are made.
Material specifications
Screen Ruling:
100lpi. When using laser printers for mono and spot, the higher the dpi the better the screen (dot) quality will be. (600 – 1200dpi).
Screen Angles:
C=15º | M=75º | Y=90º | K=45º
Print Sequence:
Cyan, Magenta, Yellow, Black
Dot Shape:
Euclidean
GCR Settings:
Edit image in RGB, convert to CMYK when done, as this is when the following GCR specifications are applied to the image.
– Dot gain: 36%
– Black ink limit: 80%
– UCA amount: 30%
– Black generation: heavy
– Total ink limit: 230%
Spot colour:
All spot colour must be set up and supplied as a CMYK blend. ie:
Red: 0C, 100M, 100Y, 0K
Green: 100C, 0M, 100Y, 0K
Blue: 100C, 40M, 0Y, 0K
Pantone colours are not recognised spot colours and must also be translated to their closest CMYK equivalent.
Copy changes:
We do not make copy changes to supplied material – if changes are require, material must be re-submitted for publication.
Artwork only elements:
For advertising to be created inhouse (logos, graphics, photos and text files) – supplied as JPG, TIFF or EPS. Text files can be supplied as a word document – preference is for a .txt file. Photographs need to be supplied at a minimum 150dpi resolution at the size they are to appear. Colour logos to be supplied at a minimum 300dpi resolution at the size they are to appear. Line-art or similar at a minimum 600dpi. Artwork text to be converted to curves. Artwork may also be supplied as hardcopy for scanning. Copy clipped from other publications or photocopies are not acceptable as supplied material and may be subject to copyright.
Advertisement sizes:
Final material submitted for publication must be single page (pdf preferred). The supplied file MUST be produced to the exact same size as the advertising purchased. Any responsibility for loss of quality due to material requiring scaling or cropping rests with the supplier of the material and not the publisher. Material is created according to the relevant column widths of our publications (generally within 2mm height, therefore a 20cm advertisement may be 198mm high).
Important: When preparing material for a double page spread, critical elements or text must be kept out of the gutter bleed area (15mm in the centre). NB: This does not apply if you have booked and confirmed a true centre spread.
Type Sizes/Guidelines:
Sans serif typefaces are preferred for newsprint advertising reproduction.
Minimum type size: Single colour – 7 point
Minimum type size: Two colours – 10 point bold sans serif preferred
Minimum type size: Three colours – 12 point bold sans serif preferred
Type faces with thin or delicate serifs and strokes should be avoided.
Reverse type on single colour: 10 point bold minimum
Reverse type on two or more colours: 12 point bold minimum
Horizontal or vertical scaling of type not to exceed 20%.
Full colour type: 12 point bold minimum – sans serif preferred
Black type: Must be produced using 100% black.
Digital Material Requirements:
Screen ruling: 100lpi
150-200dpi colour/grey
300dpi minimum for type/image
600dpi Line art/bitmap
Colour model CMYK – Process colour, spot, duotone
Grayscale – mono, gray
Lineart – mono/black and white
GCR Settings:
Edit image in RGB, convert to CMYK when done, as this is when the following GCR specifications are applied to the image.
Dot gain: 36% black generation: heavy
Black ink limit: 80%
Total ink: 230%
UCA amount: 30%
Trapping:
All trapping should be set up in the original document and sent with the job.
File Formats:
PDF files are the preferred file type for submitting supplied advertising. Note – all fonts must be embedded in the PDF file and design elements must comply with our specifications.
EPS files are not recommended for complete advertisements – but will be accepted on an individual basis (small jobs only, fonts converted to curves). EPS files are acceptable for logos, graphics and other "artwork".
TIFF files (tif) (or any file rasterised in Photoshop) – not recommended but will be accepted on an individual basis.
JPEG files (jpg) – we do not encourage JPEG images as a method of supplying completed advertisements, because of quality issues – but this is the preferred method of supplying images for advertising to be built in-house.
Creating PDF's:
The use of Acrobat Distiller v4.0 or higher is the recommended way to create PDFs to transfer tiles/documents digitally. Do not use PDFWriter, instead create a postscript or EPS file and distil manually.
Unacceptable File Formats:
We do not accept native digital files created by any of the following programs: QuarkXpress, Pagemaker, Indesign, Corel Draw, Microsoft Word, Wordperfect, Powerpoint, Publisher etc.
To submit files created in these programs, convert the native document to EPS or postscript and create a PDF using Acrobat Distiller.
Receival:
Media: USB drive, CD, DVD
Electronic: Adstream PageStore or AdSEND
AdSEND: Phone (03) 8698 9000 (Melbourne)
Toll Free 1300 798 949 adsend.com.au or
support@adsend.com.au
Proofs: Proofs are to be supplied with all advertisements, matching the original where possible.
Image Area:
Single page 260mm wide & 374mm deep.
Double page 540mm (Inc. 18mm gutter) wide & 374mm deep.
These requirements may be subject to change due to technological developments.
It's easy to organise a display advertisement in our papers
Sending us a complete display advertisement in the form of a PDF is simple, just complete the details below and attach the PDF file.
If you would like our experienced graphic artists to prepare a high quality advertisement for your approval, simply complete the details in the form and attach a Word or Text document with the copy and attach any artwork such as pictures and logos. We'll then provide a proof and price it for your approval.
Or if you wish for us to contact you directly, please give us a call.